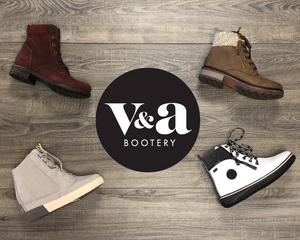 While it can be tempting to go straight to the big-name stores for your footwear needs, don't rule out your neighborhood Michigan bootery and shoe store in Kalamazoo. Come on in to
learn more about V&A Bootery!
Check out our extensive inventory and knowledgeable staff and
shop with us today!
---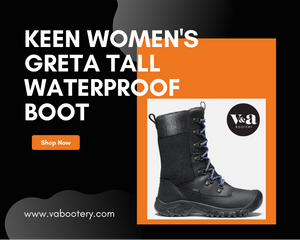 It is critical to have winter boots that fit you well and are comfortable for navigating the snow and cold temperatures that the season brings forward. Additionally, you want an option that blends into your wardrobe and doesn't stick out with a flashy design.
Here at V&A Bootery, we have the perfect option for you in our KEEN Women's Greta Tall Waterproof Boot. Next time you are in Kalamazoo MI, choose to shop local and stop in to shop KEEN Boots at our store.